Rejuvenate Your Smile with Teeth Whitening
When you look in the mirror, do you notice a smile with dark, yellowed, or dull-looking teeth? Teeth whitening is a cosmetic treatment that uses a special gel to remove mild to moderate stains, brightening and restoring the sparkle to your smile. At Elite Dental Care, our dentists provide in­-office and take­-home teeth whitening. Bleaching can be completed in one to three 
appointments at our Jackson, Trenton, or Germantown, TN, office, although it is not recommended as a one-time procedure. For optimal results, we recommend periodic maintenance treatments.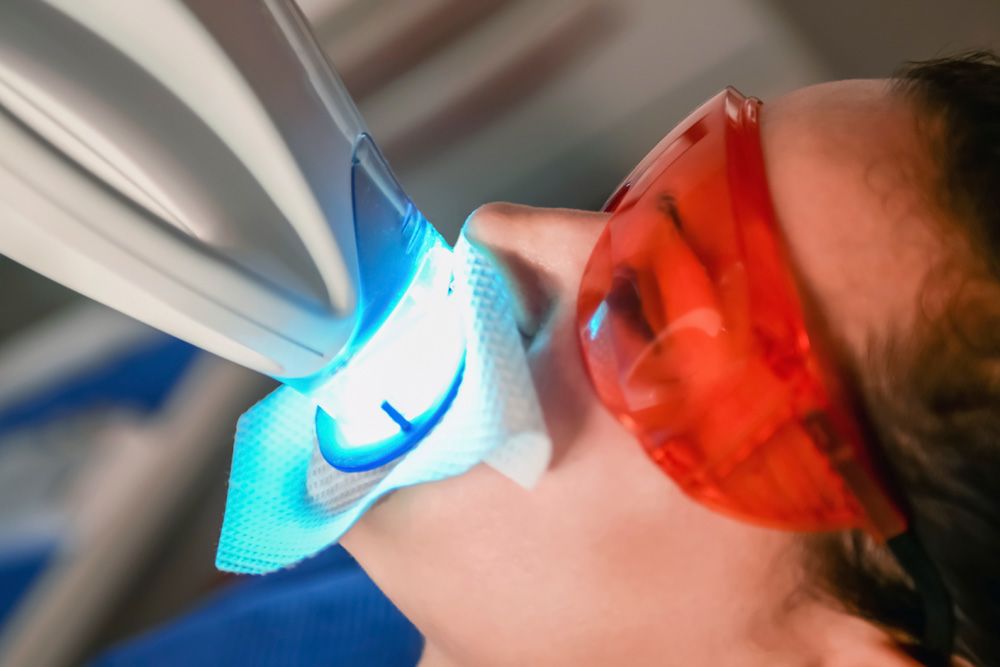 Get Results Fast with In-Office Treatment
At Elite Dental Care, we offer both in­-office teeth whitening treatments and a take­-home whitening kit. With in-office treatment, your dentist will use a stronger whitening gel and specialized light to accelerate the chemical reaction. This allows the gel to work faster with longer-lasting results. In most cases, your treatment will take about an hour, and we recommend coming in for up to three office visits to achieve optimal results.
Whether you choose in-office or take-home teeth whitening treatment, we will provide you with practical instructions to help you experience the longest-lasting results.
The severity of your dental staining will determine how many treatments you will require. Each patient is different, and certain types of surface stains respond differently to bleaching. During your initial consultation, your dentist will discuss the options available to you and the recommended treatments involved.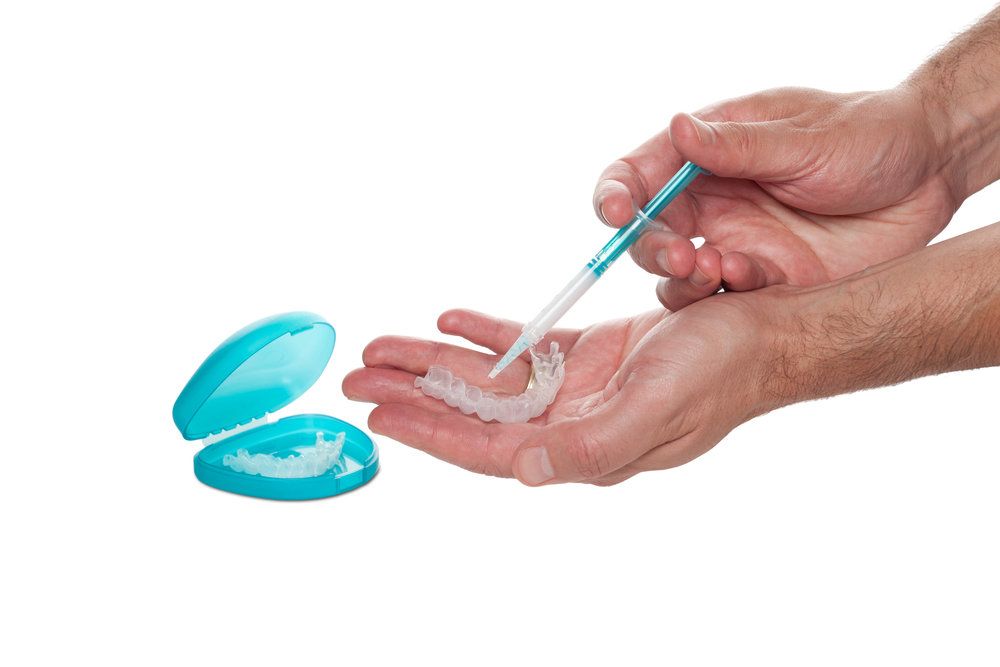 Whiten at Home with a Personalized Kit
If you choose take-home whitening, your dentist will take impressions of your teeth to send to our lab for the creation of customized whitening trays. Once your trays are designed, your dentist will first check that they fit comfortably over your top and bottom teeth. You will receive a whitening gel to place inside your trays before fitting the trays over your teeth. After wearing your trays for at least 30 minutes each day for two to three weeks, your smile should be several shades lighter.
Why Whiten Your Smile?
There are several advantages of teeth whitening that you can look forward to experiencing, such as:
A brighter-looking smile
Increased self-esteem
Long-lasting results
Affordable treatment option
Our team at Elite Dental Care is highly experienced in teeth whitening and will guide you carefully through every step of your journey to help you achieve your cosmetic goals. Whether you choose in-office or take-home whitening, you can trust that we will provide you with practical instructions throughout your entire treatment to help you experience long-lasting results.
Restore the Natural Brilliance of Your Smile
A bright smile can have a significant impact on your confidence and daily interactions. Contact us today to schedule your consultation and to learn more about the different types of teeth whitening available to you.