When teeth become damaged by decay or trauma, they can be uncomfortable and make you feel self-conscious about your smile.
Dental crowns can restore the integrity and appearance of a damaged tooth, allowing you to speak, chew, and smile with comfort and confidence.
So why should you restore your tooth with a crown from Elite Dental Care?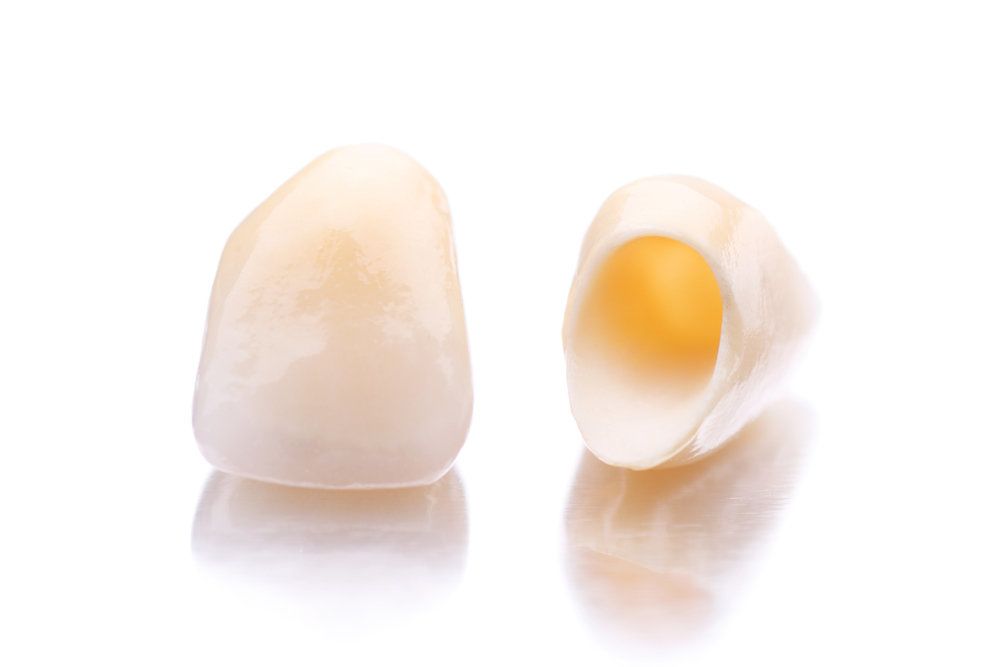 Restore Function with Dental Crowns
Dental crowns are one of the most reliable restorative dentistry treatments. These tooth-shaped prosthetics can correct many types of structural damage and restore your dental function. In many cases, crowns can also enhance the appearance of your smile by replacing a damaged tooth. Thanks to modern technology, the dental crowning process is more effective and efficient than ever before. At Elite Dental Care, with offices in Germantown, Trenton, and Jackson, TN, we offer an onsite milling system to place strong, beautiful crowns in a single visit. To learn more about dental crowns, contact our practice today.
Testimonial, Steven W Kyle
Do You Need a Dental Crown?
Your crown will be custom-designed to match the adjacent teeth, and it will extend all the way to the gum line. Because your restoration will fully encapsulate your tooth, it can repair even very severe damage. Your doctor may recommend a crown to correct many concerns, including:
A cavity that is too large for a filling
A tooth that is chipped, cracked, or broken
A worn or proportionately small tooth that affects the overall force of your bite
An irregularly shaped tooth, compromising the look of your smile
A tooth that has developed severe internal discoloration
A tooth that has just undergone root canal therapy
The Dental Crown Procedure
To place a crown, your dentist will first need to reshape your tooth. This will enable him to remove damaged or decayed tissues and create room for the crown so that it looks natural and fits securely. Our dentists use very conservative techniques and will never remove more tissue than necessary.
Dental porcelain can be color-matched to the surrounding teeth for seamless integration into your smile.
When he has completed the preparatory process, your doctor will use our E4D CAD/CAM technology to take digital impressions of your tooth. These images will be much more precise than traditional impressions, and you will not have to deal with messy, uncomfortable molds. Your doctor will then adjust the images, using them to design your custom crown. He will upload the designs to our in-office milling machine, and typically in an hour or less, the system will produce your customized crown.
After making any adjustments to ensure that it fits correctly, your dentist will secure it to your tooth. Though we can typically provide same-made crowns, some cases require that we send your impression to a partnering dental lab for fabrication.
Types of Crowns We Offer
Our dental lab offers crowns made from a wide range of materials, including:
Porcelain
Zirconia
IPS e.max®
Porcelain-fused-to-metal
"​Great staff. Worked me in late one day to fix a chipped tooth. Can't appreciate what they do for me enough."

Greg J.
The Benefits of Same-Day Crowns
Of course, the primary advantage of same-day crowns is that your treatment can be completed quickly. You will not have to schedule multiple visits to our office or have a temporary restoration placed.
Same-day crowns also offer several cosmetic benefits. Dental porcelain can be color-matched to the surrounding teeth for seamless integration into your smile. Any adjustments to the shading or fit of your crown can be made in our office during the same appointment.
Contact Elite Dental Care
If you have suffered severe damage or are missing a tooth, please contact our office today to schedule your restorative consultation.